BLOG
Reviving Maintainerati
We're putting the band back together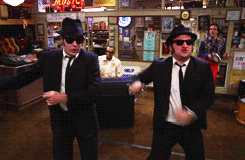 Maintainerati is a one-day Open Space unconference for open source maintainers.
February 2017 saw a group of open source maintainers gathered at GitHub's HQ in San Francisco, an event then repeated in London and Amsterdam. Maintainers left these events feeling both inspired and empowered.
During these events, one important thing we learned is that maintainers need to have access to others who are sharing the same experiences, struggles and successes they have while running an open source project.
In response to this, GitHub has reached out to some passionate people in the broader maintainers community to help bring some structure and growth to Maintainerati, in the shape of a new core team to run Maintainerati events and organize the community.
Our purpose is to build a passionate community to collaborate, contribute, share, and grow by running events that bring maintainers together in their local regions.
Welcome, Maintainerati Community!
The Maintainerati Community will continue to bring together maintainers from different parts of the open source ecosystem—different communities, different languages, and different projects—to discuss the running & maintenance of open source projects.
Maintainerati is open to all, whether you are the leader of a popular open source project or working alone: We're all in this together. Join us and share your story, tell us about the challenges you face, and help us build a more vibrant, inclusive, and thriving open source community together.
Who are we?
The Maintainerati Core Team will organise Maintainerati events, run as Open Spaces, where all attendees have a voice and help shape the topics and discussion.
At inception, the Maintainerati 2019 Core Team consists of:
We're currently looking for team members to join as the community liaison for Safety & Diversity, and also people to join Erin in the Knowledge Production team.
The Maintainerati 2020 core team will be decided upon in Q4 2019.
Watch the Maintainerati website for more information on events and activities, or follow us on Twitter to keep abreast of the latest news.